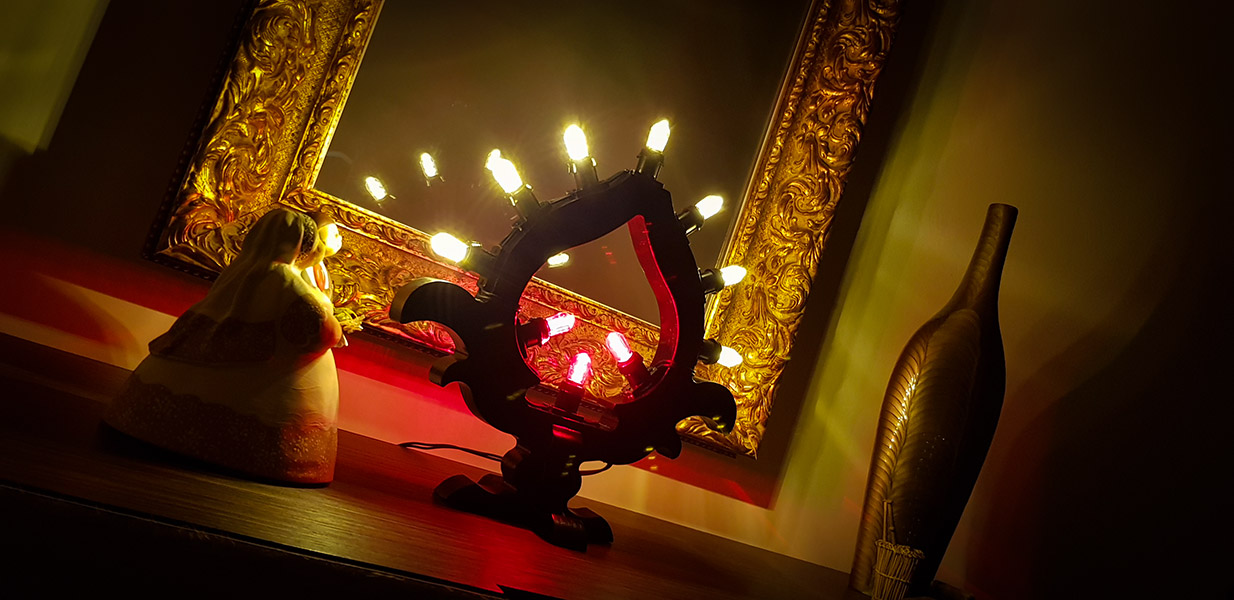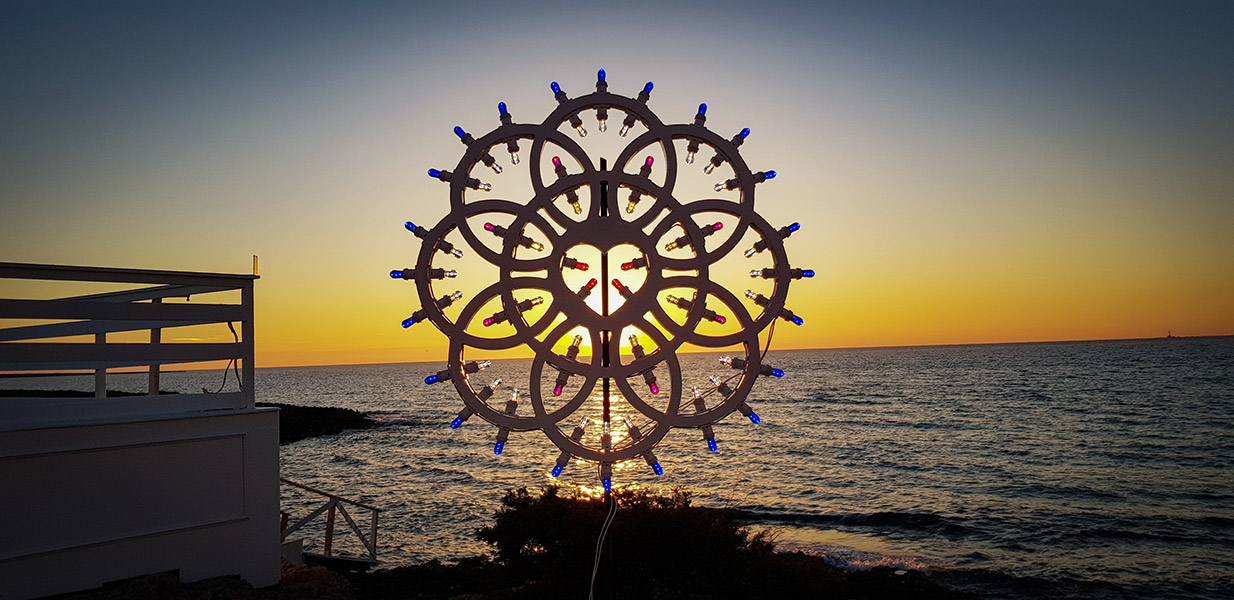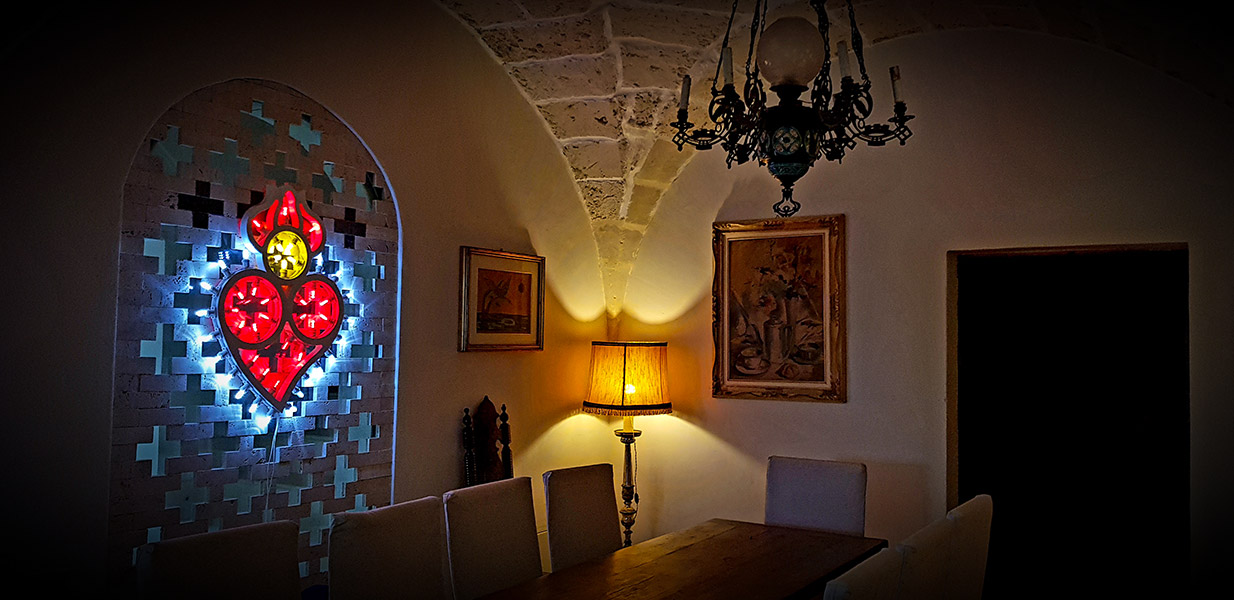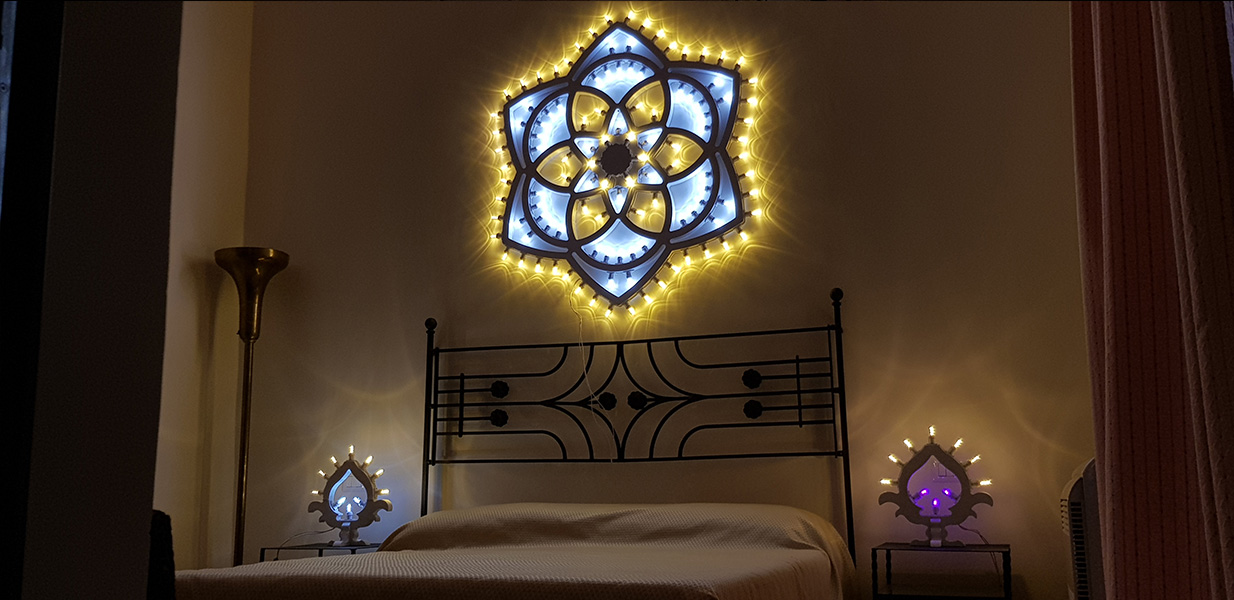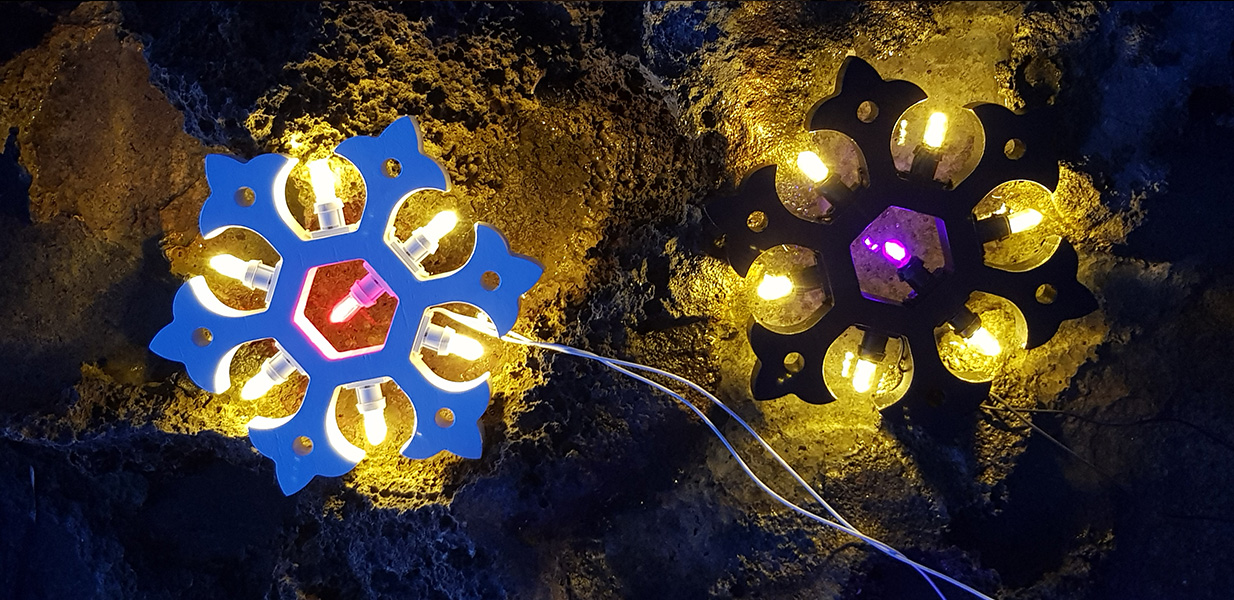 Conceived, designed, made and lighted in the land of Salento
A land where the sun, the sea and the wind are not merely elements but part of the soul of this luminous people. Where the night and the darkness serve the light and the sun daily bows: in this land the "Lumi in aria" (light in the air) are born to celebrate one's own belief, noble architectural shapes of a popular art, dressed with light to generate wonder. A luminaria is not just décor, is the radiant soul of true people.
Discover
Luminair
---
The authentic luminarie of Salento as decoration
Find out how to light your spaces, colors, lights, for places that become unique. There is not a place where you say: "Here I cannot put it": the luminarie go beyond the dimension of a celebration and become unique objects for civil and commercial places. Originality, history and design to amaze, enchant and thrill, for modern furniture as well as for classical or contemporary furniture.
---